Since 1995 equipping you for heigh!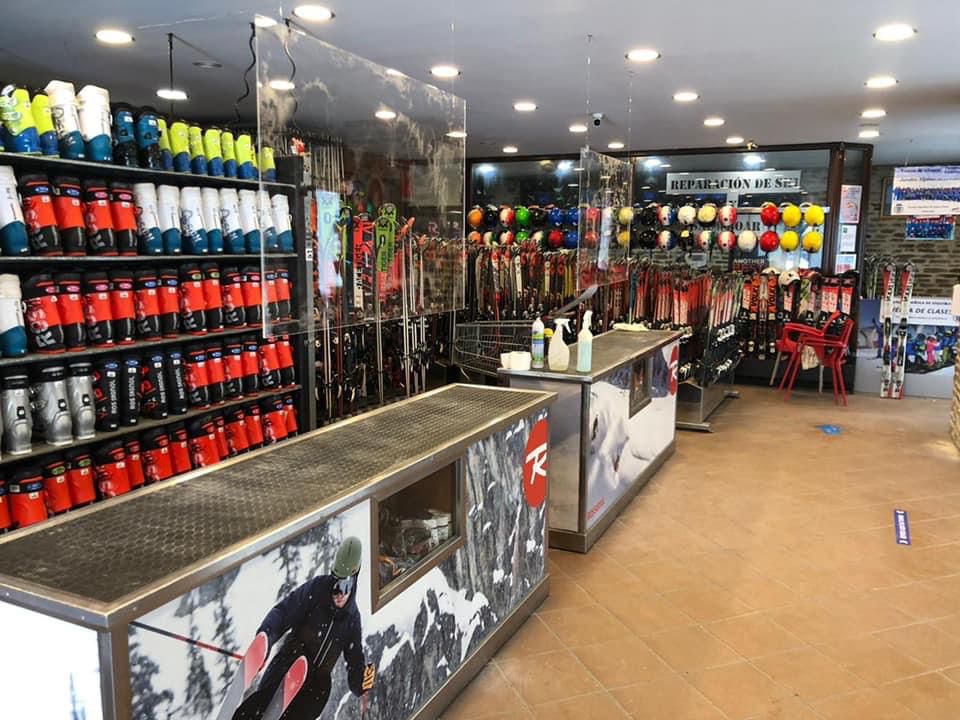 With prior experience in the world of ski retal, and a very broad knowledge of the ski resort of Sierra Nevada since the biginning, a work team full of illusion and with a conviction of the need to create a rental with a very determined service, close, with possibilities for all ages and with a level of quality never seen before, they decided to start the Mulhacen ski project of, that after more than 20 years has become one of the leaders of the ski resorts of Sierra Nevada, known in all Spain thanks to the loyalty of its clients.
The decision to become one of the pioneers to be located in the Plaza de Andalucia, when it was still under construction and nobody believed in this location, was not easy, over the years the decision was more than successful and today is the closest rental to the ticket office of the resort.
The first year was really daunting. Ski world Championship was cancelled in 1995 due to the lack of snow, but the team did not cease in their belief and invested in the project, and soon the effort returned them.
What began as a small rental with three persons in 1995, had become a reference, to keep the service quality and a comfortable space for clients, with two rental points in the Plaza de Andalucia, and with two times staff.
Nowadays, the Mulhacen Ski brand is well-know, that illusion continues alive, today we are approaching more to the customer, to their needs, to the digitalization of the services, and social networks, having the client as protagonist of our target. We want to be with you many more years, and that all those 20 years olds who came to our first rental, today come with their new generations with the same feeling.
The Mulhacen Ski team of Sierra Nevada